Currently, the entire recruitment process is carried remotely. You are welcome to apply no matter where you live.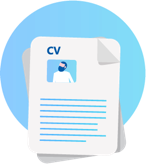 How to apply?
You can apply directly via the recruitment system. You can find all the offers in the jobs section here.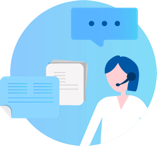 Phone Call
If your application passes the first stage of verification, within a few days we will contact you by phone. We will ask you, among others, about your availability and financial expectations. The Interview should not take longer than 15 minutes and if it goes well you will be invited to the first step of the recruitment process.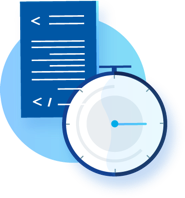 First step of the recruitment process
Depending on what position you have applied for, the first step of the recruitment process may look different. This often depends on the department you are applying to and on your work experience. For programmers, this is usually a programming skills test sent online. For testers and other positions, this is a technical interview with one of our engineers - this should take no longer than 30-40 minutes. Remember, it's at the initial interview that you'll find out what this step will look like. Don't worry if it goes differently than described here.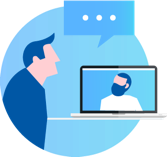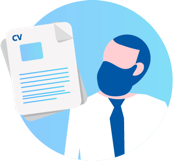 Second step of the recruitment process. Interview
The next and final step is the interview, which takes about 2 hours. These days, interviews are conducted fully remotely, so don't forget to check that your microphone and camera are working properly. Before the interview, we encourage you to read the information available on our website about the projects we are currently working on in Krakow. The meeting will be divided into two parts, during which we will also check your level of English.
During the first 90 minutes we will check your technical knowledge both in theory and in practice - be prepared to solve tasks. The interview will be conducted by engineers from the recruiting team.
The last 30 minutes is an interview with your future manager who will focus on your soft skills, communication skills and teamwork. If you have any questions about the position/team/company, please feel free to ask.
Remember! Even if you have no commercial experience or have not dealt with the telecommunications industry before, this is no problem. Do not let that discourage you from trying your hand. We are open to people from different industries, with different educational and experience backgrounds. Your potential is what counts 😊.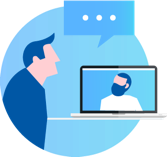 Are you not from Krakow?
If you live outside the Lesser Poland province, you can have a Skype interview. Remember! A part of the conversation will be conducted in English.
If you pass it positively, we will invite you to our office. The change of work is an important event and it is worth seeing what the company looks like from the inside or getting to know your future superior. You will receive the final decision up to a maximum of 2 weeks after the interview.